Les inscriptions pour la formation en Thérapie Traditionelle Balinais  sont ouvertes. Les cours se donnent en anglais.
Dates:  20 juin au 3 juillet  2018 à BALI en Indonésie!      COMPLET – FULLY BOOKED
Registrations are opened for the next training course in Balinese Therapy Massage.
Dates: 20th June to 3rd July 2018
The training will be held in Bali, Indonesia
P R O G R A M
Therapist's Educational
Bali Getaway
20th June – 3rd July 2018
Discover and learn the most authentic Eastern natural therapy.
In this getaway not only you will be spoiled and energetically charged, but also you will come back with new technique to help your patients.
Each participant will bring home certificate from Bali International Spa Academy.
Total cost of the package:                             CHF 4,100.-
Single room stay:                                             CHF    500.-
Administration fee :                                         CHF    50.-
Discount if paid by 20th November 2017:   CHF    300.-
The price will includes:
Flight GVA-DPS by KLM or Lufthansa
Accommodation at 3-4 stars hotels
5 days Traditional Bamboo Massage ( including exam for the Certificate)
Local transportation (to and from airport, and return trips from hotel to the Institute)
Lunch during the 5-day course
Breakfast during the whole stay
Entrance tickets to tourism objects.
Program:
Day 1-2 Departure and arrival from Geneva to Denpasar, Bali
Day 3        A day tour ( Point of attractions to be confirmed)
Day 4-5 Free time or a tour
Day 6-10 The Bamboo Course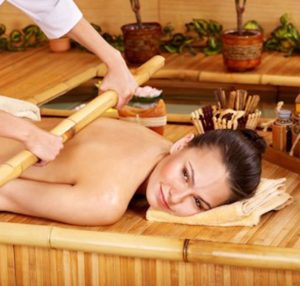 Day 11    Optional tour
Day 12    Free time
Day   13    Free time or you can take an introduction course at the Institute (course fee not included)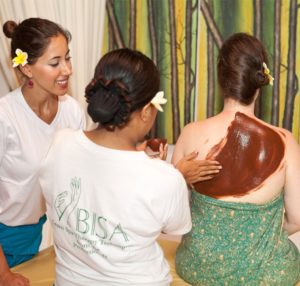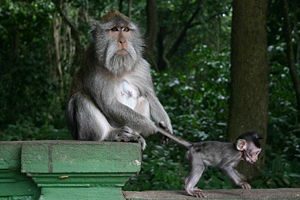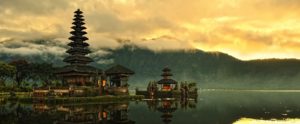 .
Registration Form/Fiche d'Inscription